Midsummer Morning Shadows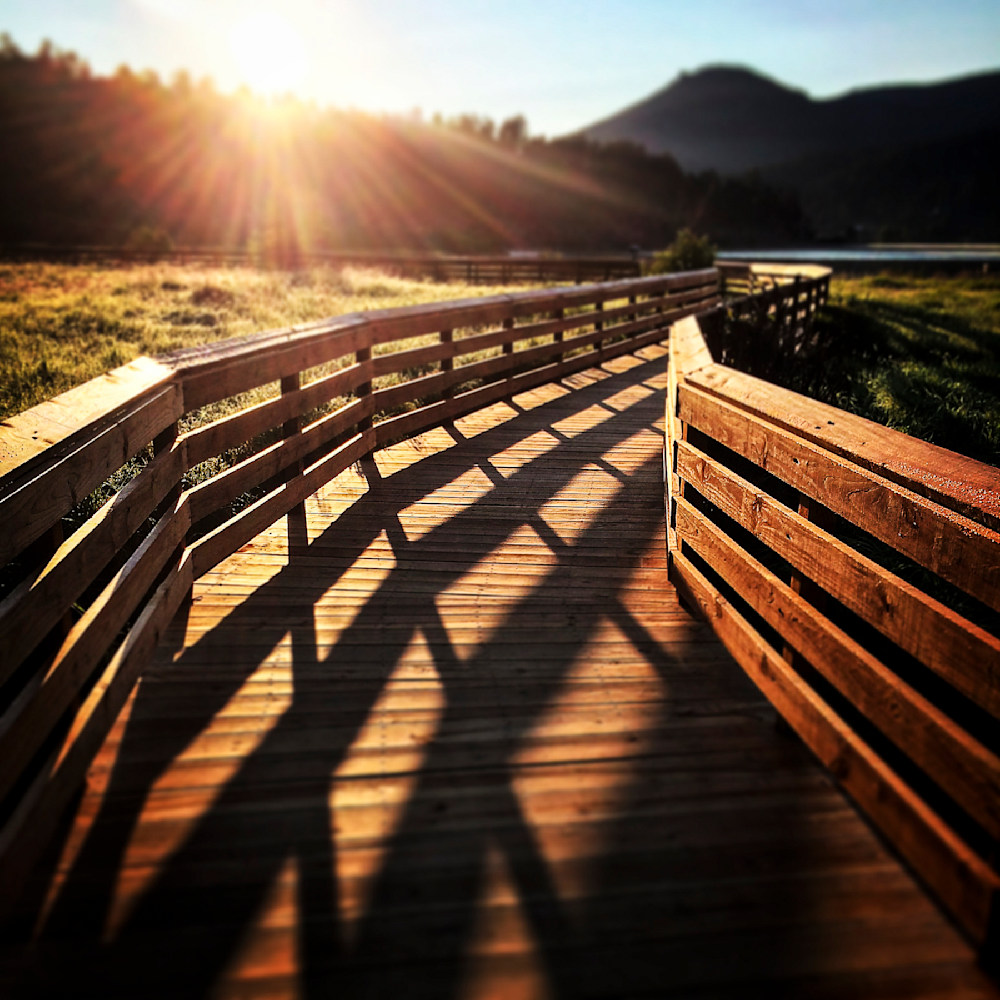 Midsummer marks the midpoint of the year, usually landing around the time of solstice. I captured this image one summer at Evergreen Lake as the sun was rising and the shadows were long. I liked how the light and shadows are such a contrast in this image, and the long shadows are like the long days of summer. I also chose to focus on the middle of the image, letting the focus drop from the top and bottom of the frame. The leading lines of the boardwalk lead us into the future, the unknown of the rest of the season. The sun's rays already feel so warm...the beginning of a perfect summer's day!
Hope you're all having a wonderful summer!
This image is available in a variety of sizes and media HERE.