Florida Fireworks!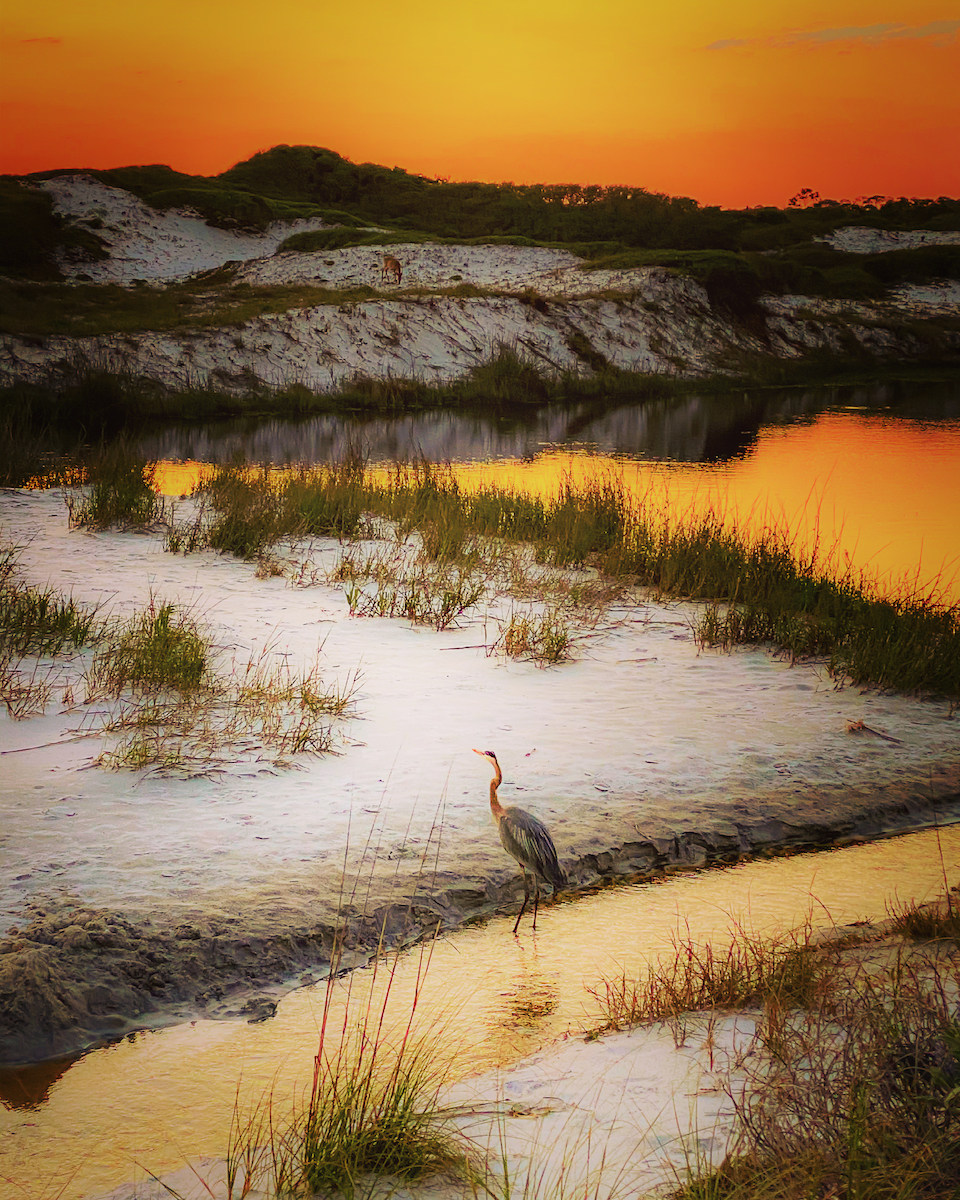 The sun went down and the sky glowed gold, orange and red behind the dunes, reflecting in the dune lake at the perfect time. Sometimes a spectacular sunset from Mother Nature can be just as impressive as fireworks on the Fourth of July! This sunset was that breathtaking for me at Topsail Hill Preserve State Park in the Florida Panhandle this past spring.

We had set out for the beach that evening, hoping to catch the sunset. We made it just in time to watch it fade out behind the dune and into the ocean. For me, the best time to see color in the sky is usually 15 minutes after the sun sets, so we watched and waited. In the meantime, a heron was hunting on the edge of the channel that leads from the lake to the Gulf of Mexico. I knew I had only a few minutes before either the color or the heron was gone. I got the shot as the heron lifted his head up. A few seconds later he flew away. And a minute later, the sky had darkened.

These are the moments that make me so grateful to be alive and to be on the journey that I am currently experiencing. Sometimes you have to stop, look around and watch for these fleeting fireworks moments before they disappear.

Can you spot the other dune visitor in the upper left quadrant?

I hope you all have a very safe and Happy Independence Day!

This image is available for purchase as prints in a variety of sizes and media. Click on the image or HERE to shop.

Thank you so much for supporting my artwork and following my journey!