A Love Story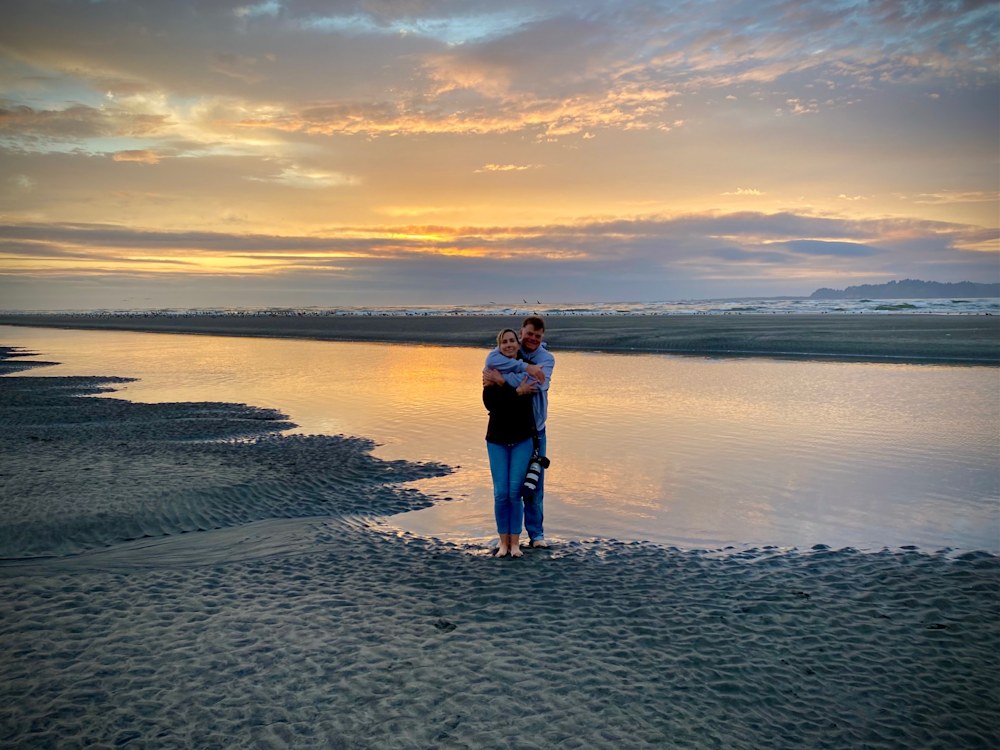 Ft. Stevens State Park, Warrenton, Oregon - Where the Columbia River meets the Pacific Ocean, in August 2020
Where River Meets Wild Ocean
Forces of nature
Powerful, wild and free
Two hearts beat as one.
I've been "under the influence" of photography since childhood, when I was so excited to use a little pocket camera for a ranger-led workshop in Rocky Mountain National Park. Years later, when I could finally afford my own SLR camera and lenses (a Canon EOS-1N film camera!), I was addicted. Photography became a way to express myself, to document my travels and everyday life, and eventually lead me to become a professional visual storyteller. Photography has challenged me, forced me to get out of my comfort zone and made me grow and learn in ways I never thought possible. But this love story is not about my journey of photography. It's about the person who has been by my side throughout most of this journey.
It all started with one look, across a crowded concert venue in Chicago...he was a young documentary filmmaker, working on a project called On the Waterways (still streaming on Amazon Prime). I was working at a law firm, a far cry from my current creative life. We are both very visual people and lovers of travel. He's an extrovert. I'm an introvert. He loves the ocean. I love the beach. Our first date was on Valentine's Day many years ago. We shared Spanish tapas and sangria along with our dreams of travel and adventure, and later we pursued those dreams together. We've been on many adventures around the world, including the biggest adventure of all: raising our daughter, now in college. Work, travel and love have all melded together into one perfectly imperfect life.
He has been my most ardent supporter and fan of my work. He stands by patiently, waiting for me to capture the perfect scene (or not - sometimes he hikes miles ahead of me, but he's always there waiting for me at the end of the trail!). I've left him stranded at many dinners in order to catch that perfect golden hour light, but he's always waiting for me when I come back. He watches my back in sticky situations, and points out some beautiful moments that he knows I wouldn't want to miss. I wouldn't be the artist and photographer I am today without my amazing husband, Tom. He is my rock, my partner, my inspiration, cheerleader, and fellow visual artist. He makes me laugh like no one else can and talks me into crazy ideas I probably never would have pursued alone. We are storytellers and this is part of our story.
And now the adventure continues: working, living and traveling in an RV. Amazingly, married for 26 years and still together after 11 months on the road. For more on that journey, see my previous post Seeing America and stay tuned for more stories of adventures on the road!
May you have much love and adventure in your life - Happy Valentine's Day!
Soundtrack of the week: Life is Better With You by Michael Franti