A Conversation For the Birds: The Story Behind the Shot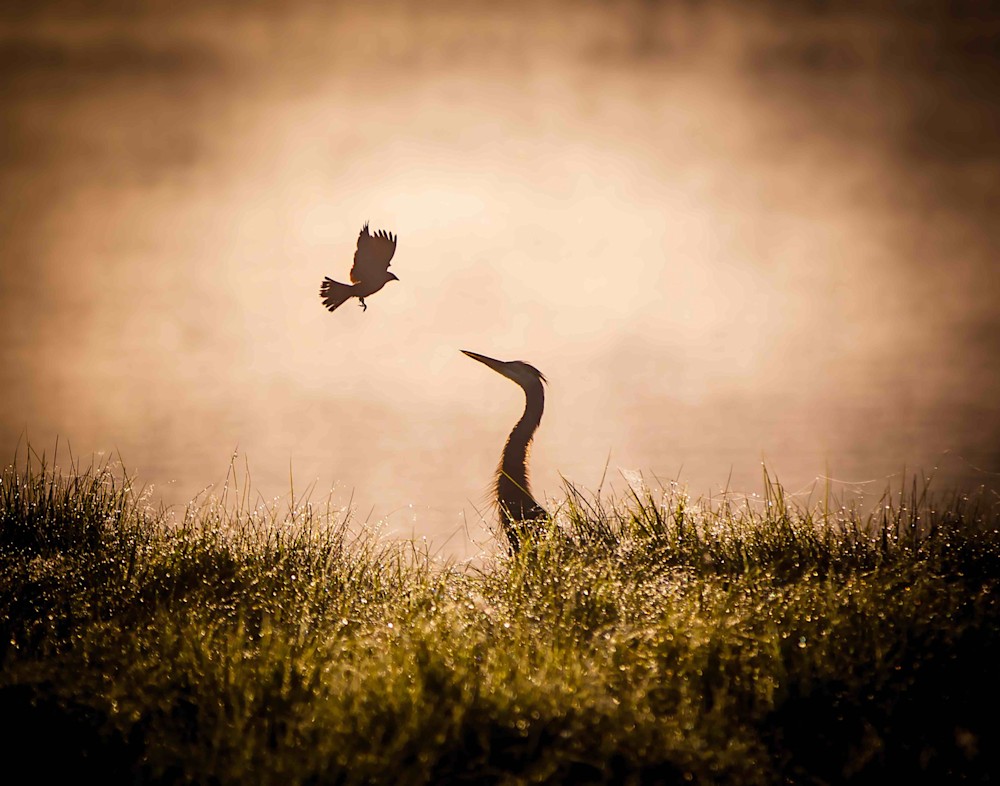 I often get asked how I captured "Conversation at the Lake," the image that is also a personal favorite because it was such a magical morning. I took this award-winning image on a cool summer morning, after the fog had settled onto the lake, waiting in anticipation for the rising sun. I had been photographing a herd of elk swimming in the lake, when I turned to see this heron hunting in the reeds. A blackbird approached and expressed its displeasure at the heron - perhaps he was too close to a nest? Either way, I was lucky to be in the right place at the right time of this "conversation." The sun was rising, the fog was lifting, the birds were perfectly silhouetted against the lake!

A side note to this story is that after I took this shot I continued to photograph the elk herd in the lake. As I was shooting one part of the herd, I didn't notice that another group had approached from the other side. So now I was caught between the lake and a big group of elk! You can see how close I was in the photograph below. I had to wait it out for a while until they moved on to better grass (it can be dangerous to be so close - thank goodness it wasn't the fall rut!). I took a lot of elk images that day, including this one of a jumping calf.